What a time to be alive... it's #nationalkissingday! I thought it would be best to commemorate this day by reflecting on my dating history (RIP). With the permission of my amazing boyfriend, I'm gona have a little LOL session about the types of guys I've dated. I mean, who doesn't like laughing at their exes? Better yet... you can laugh at mine!

Once upon a time, I was single... and ever so ready to mingle. And mingle, I did! It was around a two-year gap from my last "serious" boyfriend and the one I'm dating now. At the time, all my close friends were in super committed, long-term relationships and I would often third, fifth, seventh, etc. wheel all their dates. One thing I did have on them, though, was the ability to date in bulk (lol that sounds so bad) and test out all the new dating apps that were available at the time.

For your entertainment (but moreso for mine), here's a list of the types of guys I've dated. I will try to do this with as much integrity as possible, haha.


THE REALLLLY JEALOUS ONE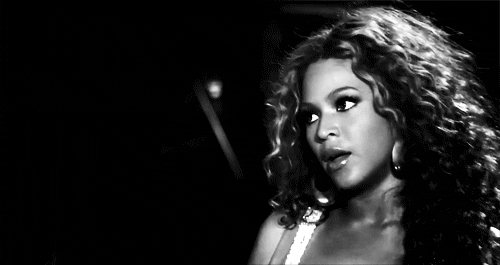 The level of jealousy where he would get angry if I posted a new selfie and people liked the photo.


THE ONE WHO DIDN'T LIKE KANYE WEST

How! Dare! He! Don't you understand how much he means to me? He said the drums on "All of the Lights" didn't sound right........... you've got to be kidding me, pal.


THE ONE WHO WAS *HORRIBLE* AT IT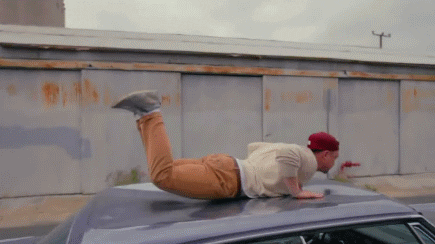 Like... no facial expression kind of horrible. Doing some sort of worm move in bed kind of horrible. Making weird noises kind of horrible (think: Tina from Bob's Burgers moaning)... yup.


THE ONE(S) WITH YELLOW FEVER


Yes, plural. Why are there so many of you out there?!


FOLLOW UP: THE ONE WHO WAS RACIST
To me. To others. In general. That is a no... on all accounts.


THE ONE WHO IDENTIFIES A CAT DAD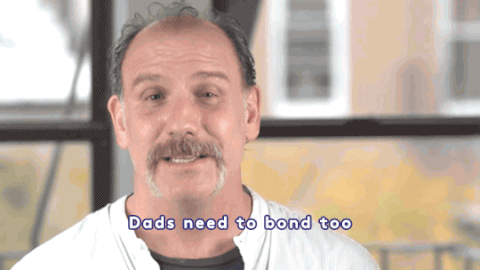 So. Much. Weird. With this guy. Omg I hate cats. There would literally be three cats around his place at all times. Did I mention that I hate cats? He also said that he values the lives of animals over those of humans. Oh, and he also mentioned that he would rather eat a pill to satiate himself over eating real food... where the heck did I find this guy?! And oh yea – he still watches my Instagram stories... we dated for like 3 months, almost 3 years ago lol


THE ONE WHO PERFORMED MAGIC TRICKS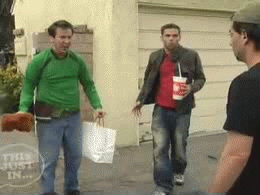 Like real magic. He was a magician. À la David Blaine... except not as good.


THE ONE WHO TOLD ME TO GOOGLE HIM


...And not just me, but he told my friends to google him, too. This guy was also the type to borrow my car and return it with no gas. What a gem.


THE ONE WITH THE SISQO TATTOO
This one: So funny story: he came from an hour away and we were having dinner at a chain restaurant and he noticed my tattoos and asked if I had any more. I said yes, and told him where they all were. In turn, I asked him the same question (to be polite, really) and he mentioned he had 3. He said that one was on his chest, another one was on his back, and before he could tell me where his third one was, I blurted out: IT'S AROUND YOUR BELLY BUTTON AND IT'S A SUN! At this point I was laughing hysterically because seriously... who does that? He had such an astonished look on his face and he said: "How did you know? Did I show you before?" as he pulled out a photo of his sun tattoo around his belly button. Needless to say, this was our first and only date.


THE ONE WHO WOULD "RIDE THE WHITE HORSE" WAY TOO MUCH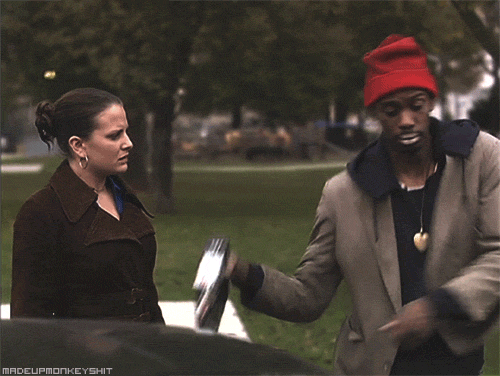 His words - not mine. Hard drugs? No thanks!


THE ONE WHO TOLD ME HE HAD A GUN HIDDEN SOMEWHERE IN HIS PLACE


Red flag! CTRL + ALT + DELETE AND GET OUTTA THERE! This is not my idea of living on the edge.


THE ONE WHO HAD A LIFE-SIZED HOCKEY VINYL ON HIS WALL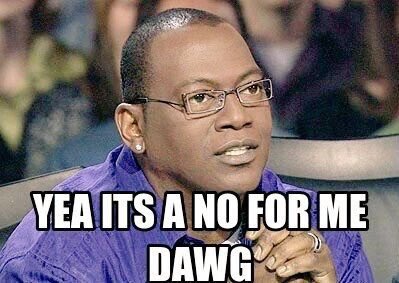 Like, I get that you love hockey, but how old are we??? Twelve?! JK I still play with Barbies lol who am I to judge ¯\_(ツ)_/¯


THE ONE WHO WORE ALADDIN SHOES ON OUR FIRST DATE
I'm not providing visuals for this one. Just imagine it. The leather version. Or pleather. They may or may not have been crocodile print.


THE ONE WHO PLAYED "SO AWWSOME - SHY GLIZZY" ON REPEAT WHILE WE HOOKED UP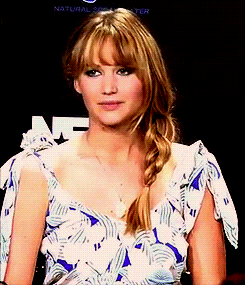 No comment.


All jokes aside, not ALL the guys I've dated were complete losers. But I must say, that for every good guy out there, there are about eleven weirdos you have to go through first (at least with my luck, anyway). Heck, I'm sure they'd have a few things to say about me! Anyway, I'm going to end off with a few pieces of advice:
1. Never accept someone's offer to pick you up at your place on a first date. Unless you live in a condo or apartment building where the security is beefed up and/or if it's hard to find out which unit you live in through process of elimination.
2. First dates are fun, second dates are kinda crappy, especially if you're not really into the other person (or vice versa).
3. Date plenty... you'll never know what you like until you figure out what you don't like.
4. Always, always have a back up plan in case the date goes south. Ex. Have a friend on standby to give you the fake emergency call or text to get you the hellllll outta there.
5. Finally, ONLINE DATING IS YOUR FRIEND! I cannot stress this enough. I've gotten a few of my friends into it and they're now in committed, long-term relationships! Sure, you may cyber-bump into some old flings or high school classmates, but who cares?! Just swipe left on dem ones.